Midwife's Assistant Orientation Journal
Week 1
May 7 - 13, 2018
This week my family and I finished out our vacation on Maui and returned home. Before beginning this class, I didn't really feel like I needed it. Being a birth assistant for the last two years, I feel as though I have a lot of lived experience. However, I am learning that it will also help me outside of births, while I am in clinic as well. While I haven't done much in the way of completing work for this class, I am getting things organized and prepared for next week when I can kick my butt into gear.The importance of confidentiality, what it means to you and the women you will care for. 2. Your role and relationship with preceptors. 3. Possible biases you feel you may have regarding certain issues and how you may deal with such ethical issues. 4. How you see yourself achieving and completing your own goals and plans for clinical training/apprenticeships.
Week 2
May 14 - 20, 2018
This week I frantically tried to figure out how I was going to do all my assignments because my Heart & Hands book had not yet arrived, then it showed up and I was able to get them done quickly. This was also the first week that we had a live conference, I missed it because, babies. I have assisted at 5 births since I got home from Hawaii. All the babies waited for me! I also got to create my Pinterest board. I am looking forward to adding things to it as the trimester progresses.
Week 3
May 21 - 27, 2018
I made it to this weeks live conference. We talked about Neonatal Resuscitation Program Certification (NRP), Cardio Pulmonary Resuscitation (CPR)/Basic Life Support (BLS), and other requirements for starting an apprenticeship. I just renewed both my NRP and my CPR/BLS. We also discussed skill sets to be learned, like various sterile techniques and how to set up IV's. The assignment and reading this week covered instrument sterilization. In Heart & Hands Davis covers how to sterilize instruments by boiling and baking, but I am a little sad that she didn't cover the option of an autoclave. I use one for both midwifery practices I currently assist for and it makes life SO MUCH EASIER. Until I have to clean the autoclave, then I kind of hate it. But I do really like that I only have to scrub instruments, and put them in a pouch that is also to be sterilized. I think that baking and boiling instruments is a valid skill as well, especially if the autoclave breaks, or I am ever stuck going from one birth to another with no extra instruments.
Week 4
May 28 - June 3, 2018
My brain is starting to mold this class together with Anatomy and Physiology of Obstetrics because they are taught by the same teacher. Here I am thinking that I need to get my hands on a placenta (shouldn't be hard) so I can make a video about placentas. But really, I need to make a video of me sterilizing instruments. Someone go into labor. Seriously, I am on call as I type this. Anybody? I'm going to have to sterilize instruments at home in a pot of water huh? This week, I took an venipuncture training. I drew blood twice, practiced changing out vials and I placed an IV for the first time. Huge thanks to my stellar wife for letting me poke her twice. In our live conference we went over setting up for a birth and suturing. It is interesting to see the variations in how people set up their birth/suture trays, the tools they use and the what they call their tools.
Week 5
June 4- 10, 2018
This is my first week at clinic working with my awesome preceptor. I was supposed to begin on Monday, but then I had a doula client go into labor and I needed to be with her. It is really great to observe my preceptor and her other student who is phasing out, interact with clients. The connections that she works to build and the trust she builds is so incredible to see. I really value how she maintains a good working relationship with her clients, while still maintaining confidentiality. Right now I am mostly observing during clinic and assisting at births. Although this week she did talk me through a cervical exam, and teach me how to palpate the uterus to feel fetal positions. I have been birth assisting with her for 2 years, as a birth assistant, I just show up during labor, usually having never met that person, and it's a little weird. Now I am getting to meet people who are very close to having their babies and it is great to connect with them before showing up in their space.
Week 6
June 11-17, 2018
What a week....This was the first week of clinic with out another student present and it was awesome because I didn't feel like the odd person standing out like a sore thumb. I thought the pinterest assignment for this week was very interesting in that it was about prenatal visits and I attended lots of those.
Delphine recently spoke about triggers in one of my classes with her, although I can't remember which one. She talked about how triggers are a direct reaction to a wound that hasn't been healed. My first reaction was "yeah, but some wounds will never be completely healed and will leave a scar as a permanent reminder of the damage." But after having more time to think about it, my view has been expanded a bit more. At the meet the doula night this week a topic was brought up about horror stories around birth, and one part of me was thinking "yes, avoid horror stories." And the other part of me that spent the earlier part of that day listening to people process their births was outwardly vocal about holding space for those people, because they have healing to do.
Week 7
June 18-24, 2018
I decided early this week that now was not the right time to start clinic, it is early, and there is a reason MCU breaks student midwives into phases. I think there is so much more beneficial information to be learned between now and when I will have an opportunity to start again in September. It was a really hard, heartbreaking moment for me that was full of a lot of tears, but I am hoping that it will only continue to help me grow further. I also felt really challenged by being there with a more senior/experienced student after having the previous week there with out them. It felt like I was supposed to know how to do what they are doing and I don't, and when I asked for some guidence I felt more like a nuisance than a person who was trying to learn. Ultimately I think it will be better in the near future, but until September I am finding every opportunity to practice skills to become more ready.
Skills I plan to work on between now and September
Palpating Uterus's
IV Skills
Veinupuncture
Fundal Heights
On a really awesome note, I got to go to a birth with a repeat client of mine, and it was beautiful and amazing.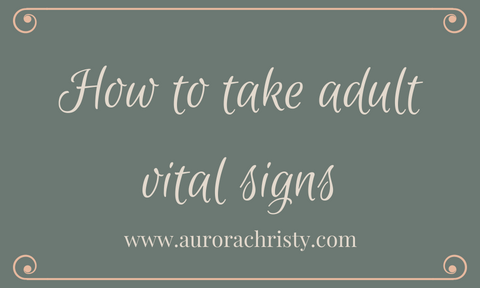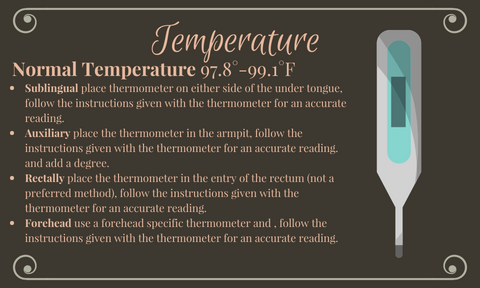 Week 8
This was a hard week for me emotionally. I found it difficult not only to focus on my work, but just to function all together. I am learning a lot about the kind of midwife I want to be. There was a lot of talking myself into having less emotion and even talking myself into staying in midwifery school. It is not that this program is not for me, or even that I don't want to do midwifery. It is just sometimes very hard.
I sat down with my preceptor and we discussed waiting for me to start clinic until January, which I think is good because it gives me time to really focus on the didactic work. We also laid down communication, and how to try and ease the transition for birth assistant to student a little better.
Week 9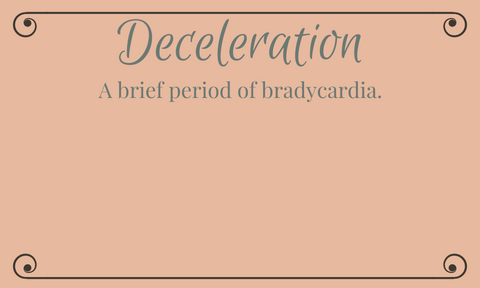 This week I have been doing a lot of catch up. I made Fetal Heart Tones Flashcards and a Comfort Measures Handout. I am pretty excited about the handout.
At the end of the week, I still have a lot more work to do. I have had a lot of experiences lately that have me wanting to be a midwife in a different community, and it is hard to feel that way. Olympia is my home, and where I feel most connected to, but the birth world here has lost it's sparkle for me.
Week 10